[accordions id="8204″]
Understanding channel product restrictions
Some suppliers have restrictions on which sales channels their products may be sold. The Restrict Product For Channel feature lets you mark products as restricted from selling on a specific channel or channels.
The marked products will be restricted from posting and updating to the channel, and will be excluded in inventory or pricing feeds.
If you restrict a product that was already posted on the channel, it will not be excluded from the feed, but the quantity sent will be zero.
---
Setting channel restrictions
You can set channel restrictions from your Manage Catalog page or from your Settings.
To set restrictions from your Manage Catalog page:
A notification will confirm this action's success.
To set restrictions from your Settings:
Go to Settings > Client Settings > Brands > Click Edit Brand. 
Check Restricted for channels you want to restrict > Click Save. 
---
Managing channel restrictions
On the Channel Restricted Products page, you can manage all product restrictions. Here, you can filter by Channel, SKU or Add Restricted Products.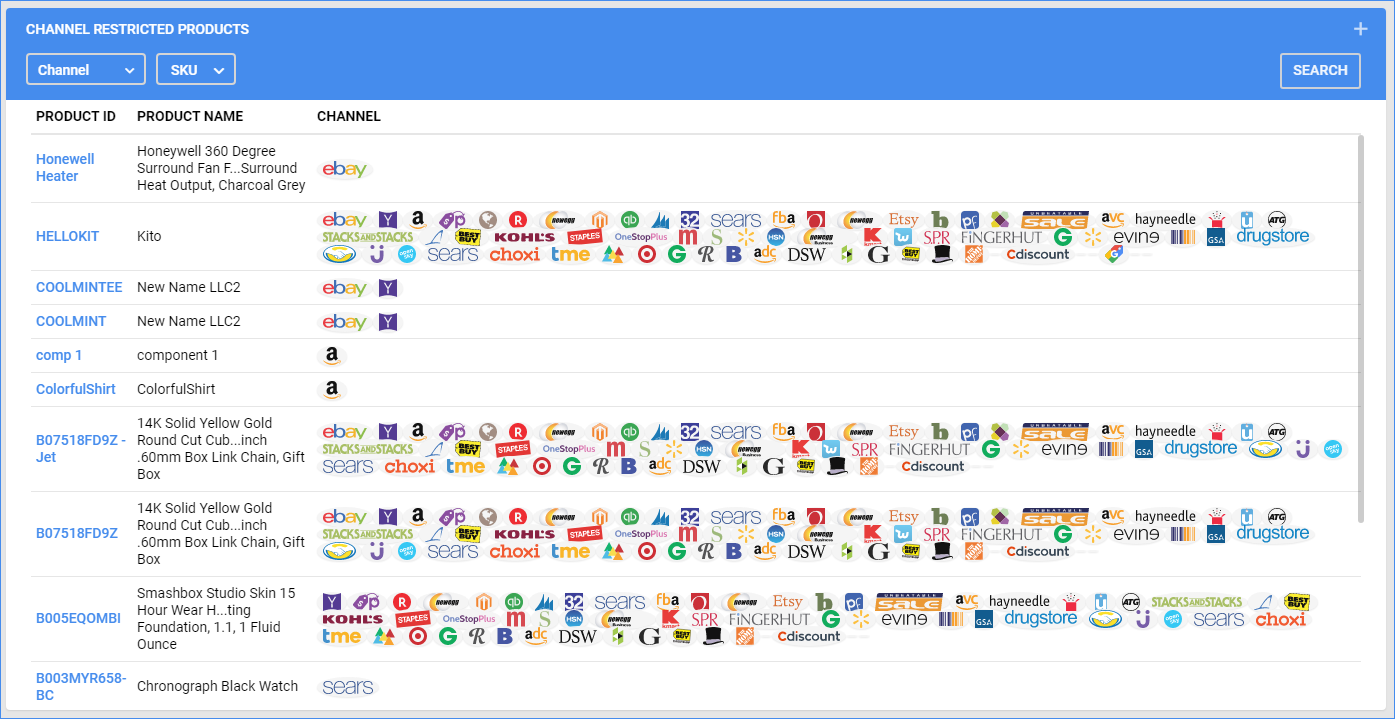 You can remove restrictions by clicking on the desired channel icons. Or, you can do it in bulk on the Manage Catalog page.
---