Rush services are applied for orders marked as Rush Order. Services used for such orders can be selected from the Settings tab > Shipping Services Preferences.
As a requirement for this workflow Client Setting – 
Enable Client level Rush order preferences  must be be enabled.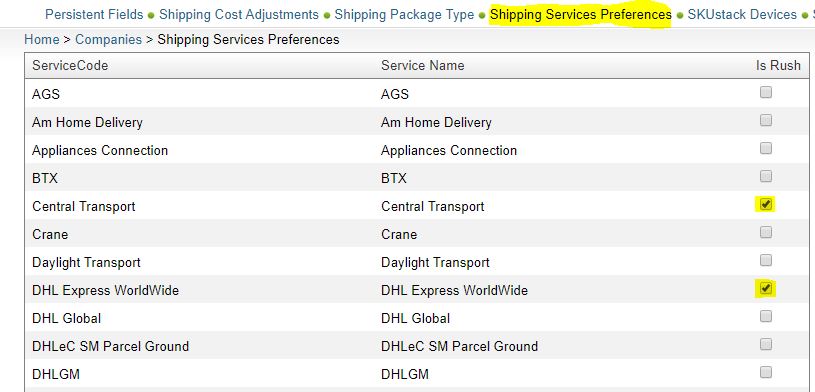 Those methods will be default for all channels unless the channel has specific Rush Settings (like eBay).