To configure UPS Web Services, complete the following fields under Options > Carriers > click Use UPS Web Services radio button:
Your UPS Username
Your UPS Password
License Number – UPS calls this the Access Key
Shipper Number – UPS calls this the Account Number
---
Obtaining a UPS access key
See the Support links in the sidebar, as shown in the sample screen below.
Click Technology Support > Developer Resource Center > UPS Developer Kit.
Click Step 5.
Click the Request Access Key button at the bottom right (see image 2 below).
Follow the steps outlined as shown. You must enter your account number and access key into ShipBridge.
Click the Test Credentials button.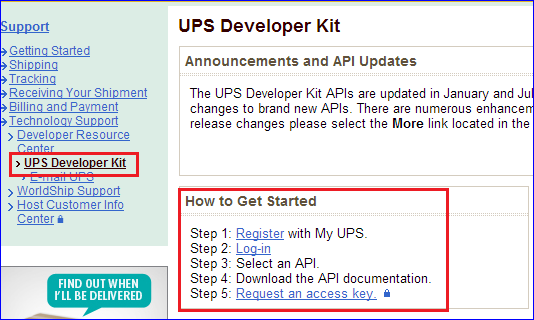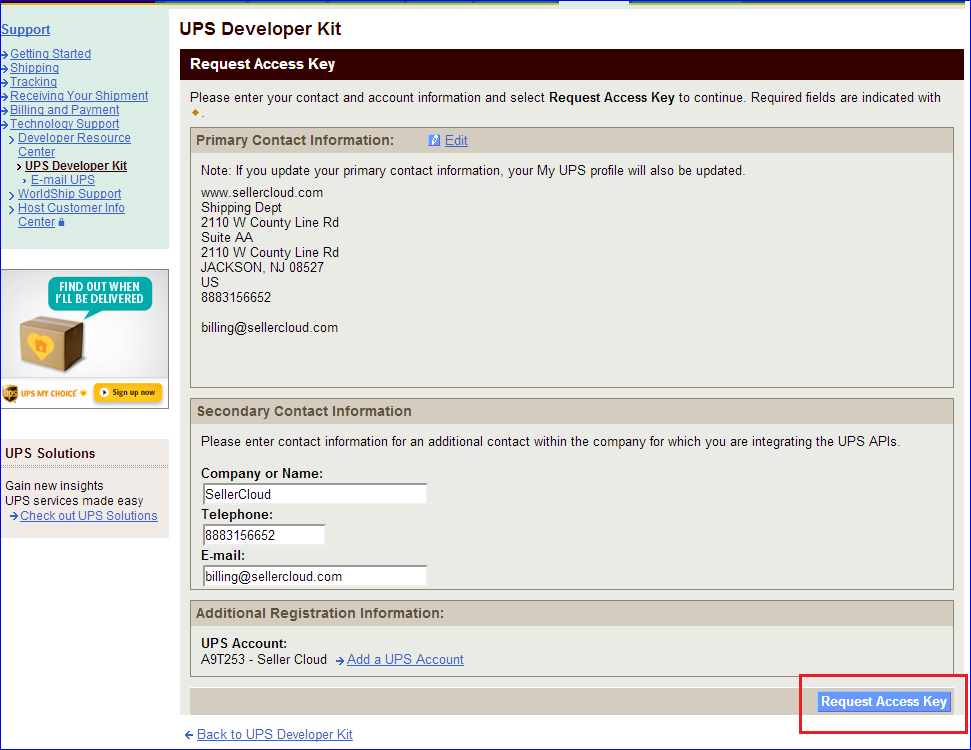 ---
Obtaining approval to ship via UPS SurePost
Obtain UPS credentials as outlined above.
Uncheck Use Production Server.
Click the Generate production access request files button.
Save the files and email them to the address provided from UPS on the production page.
When they receive those files, you will receive approval for SurePost shipping.
Check the Use Production Server box.